Here is a tutorial that will show you step by step how to cut and paste the handle of your paddle or paddle stand up paddle carbon.
When you buy a carbon fibre paddle, you must often adjust it to size by cutting it down and regluing the handle yourself. You will need :
– Epoxy glue
– Measuring tape
– Hacksaw
– Mitre box
– Sandpaper
– Masking tape
– Pencil
Step 1
Measure the size of your paddle and your handle. Mark the paddle using a pencil, or wrap some masking tape around. Tape will help you make a straight cut. Example: Paddle 230 cm + Handle 15 cm = 245 cm. If you want a 205 cm paddle, cut away 40 cm.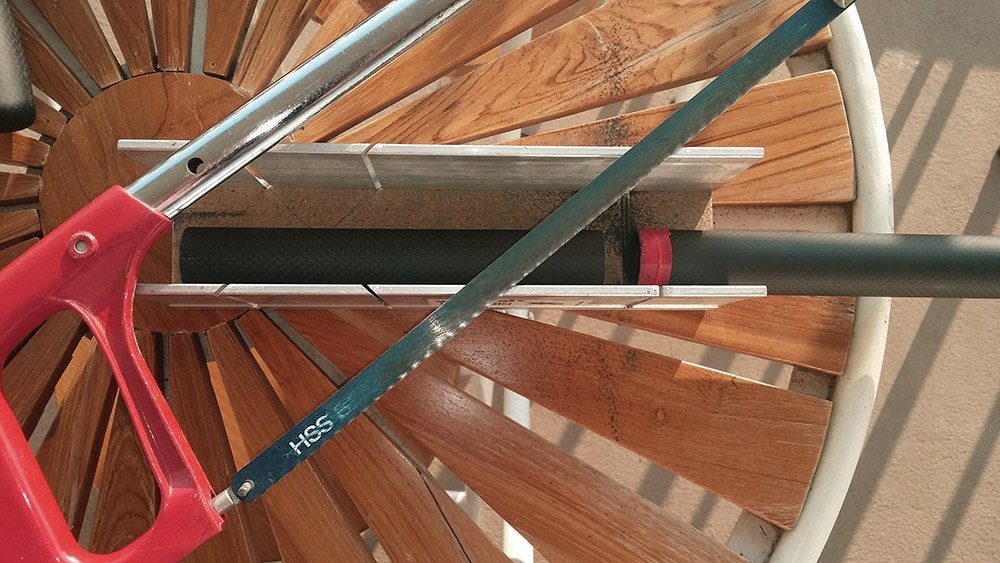 Step 2
Place the paddle in a mitre box and cut with a hacksaw. Make sure to cut straight.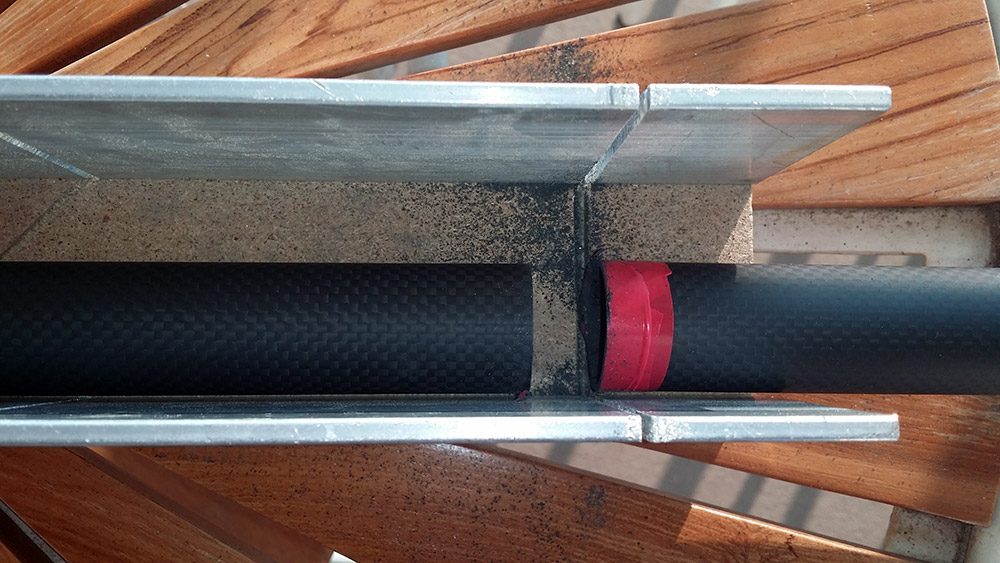 Step 3
Use some sandpaper to smooth the edges.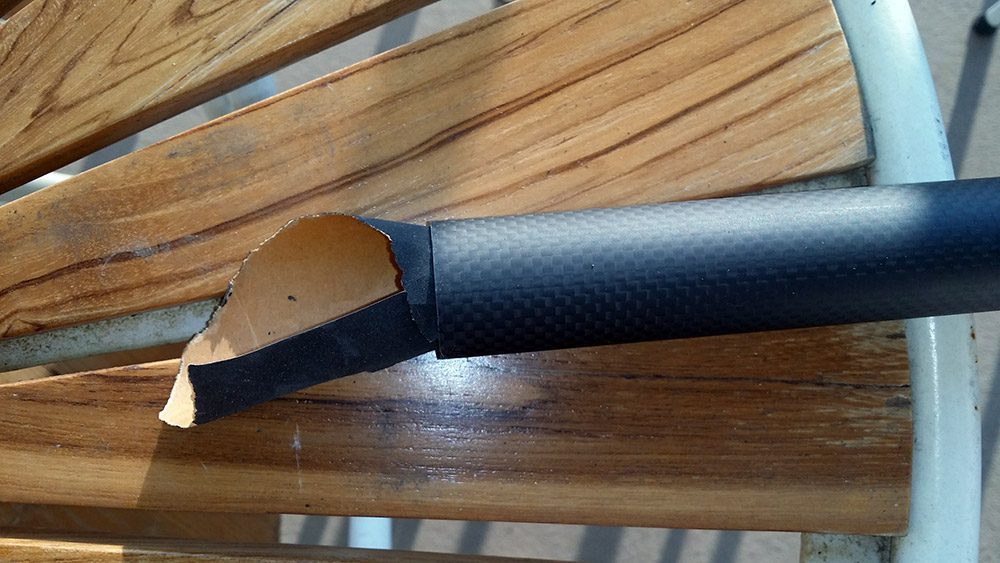 Step 4
Make sure that everything fits well and that, once mounted, the paddle is the size you want. It's now or never for adjustments. Insert the heat-shrinkable joining tape and wrap masking tape on both sections.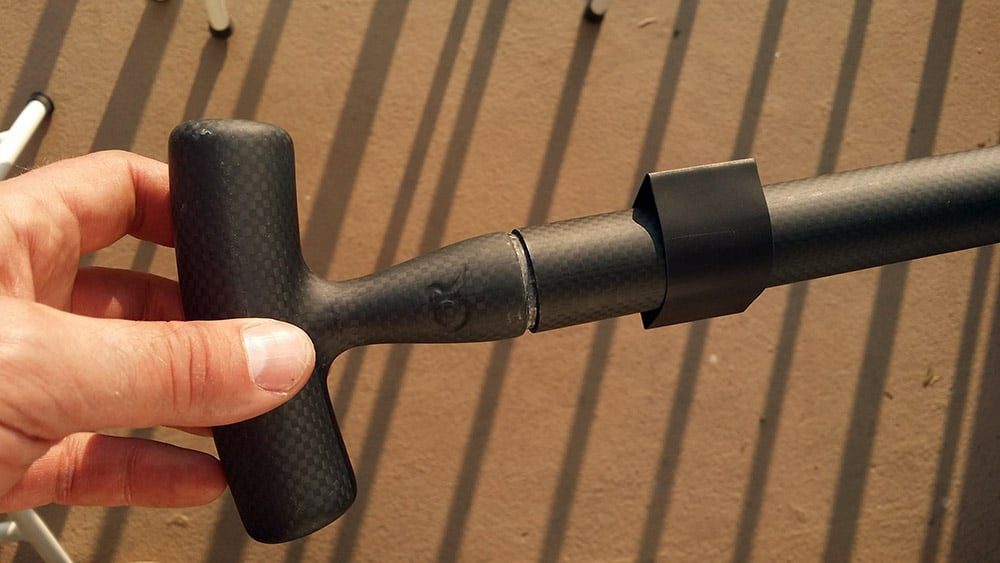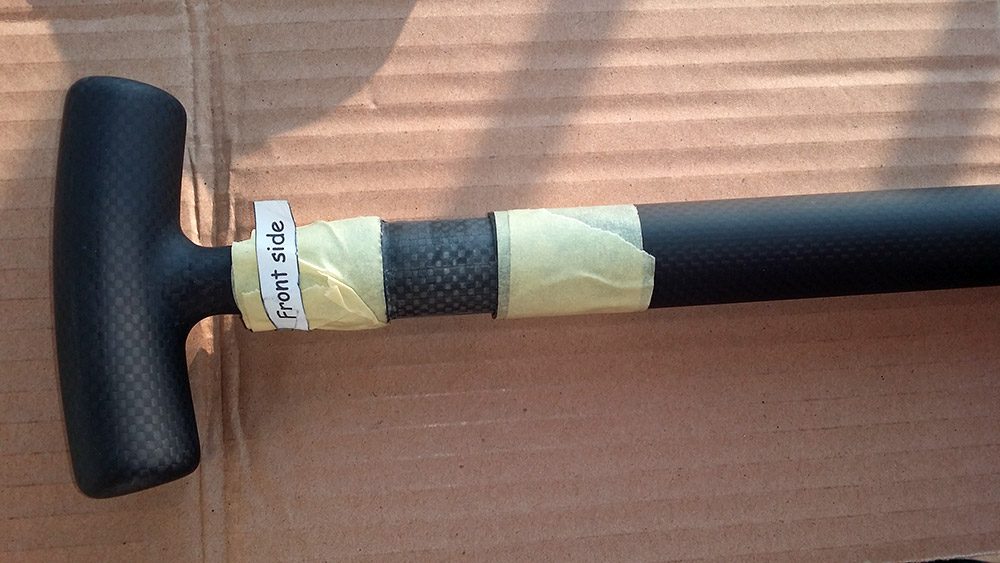 Step 5
Now you must adjust the alignment of the handle and the blade. Put masking tape along the shaft and mark the tape at the joint.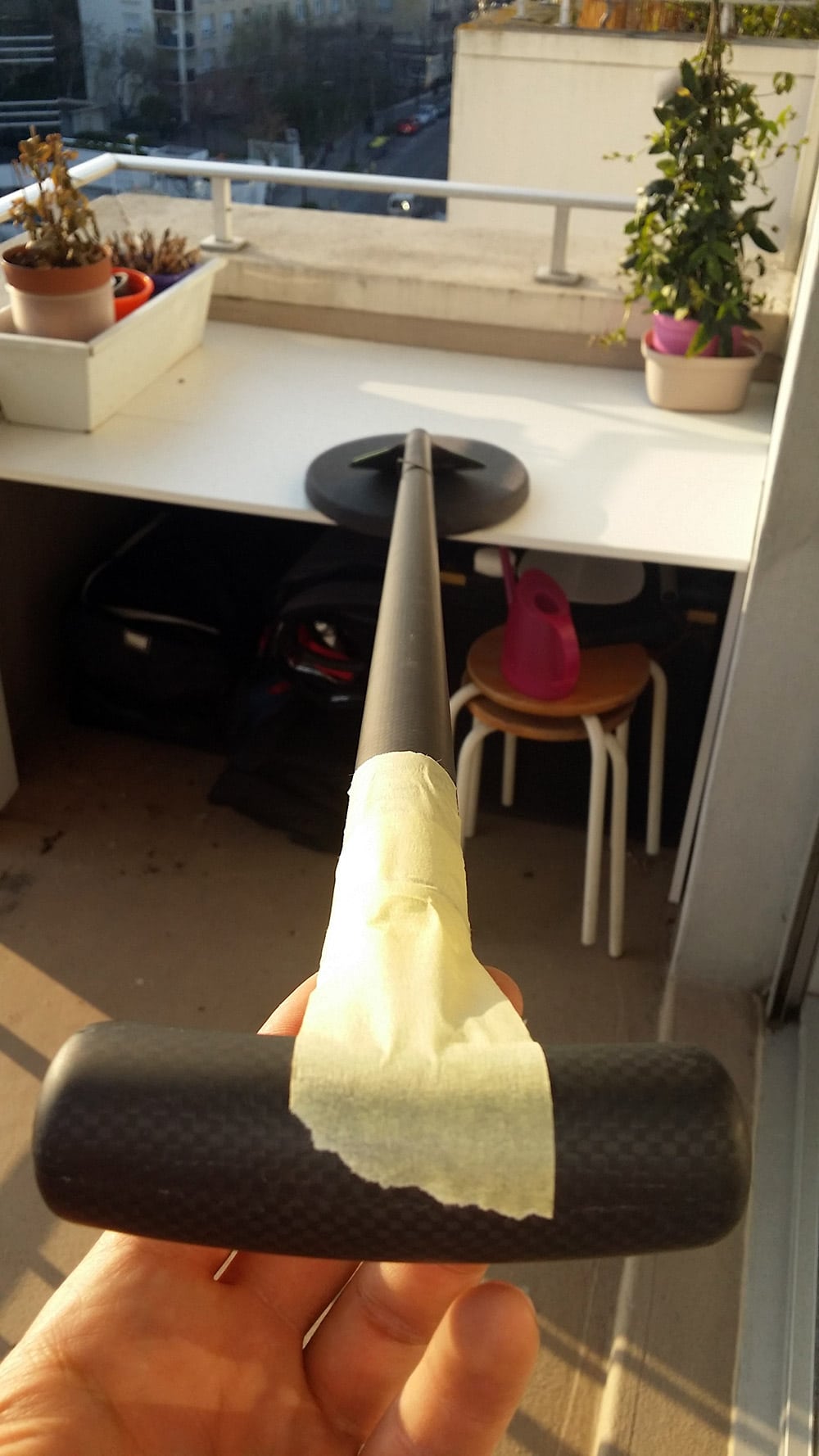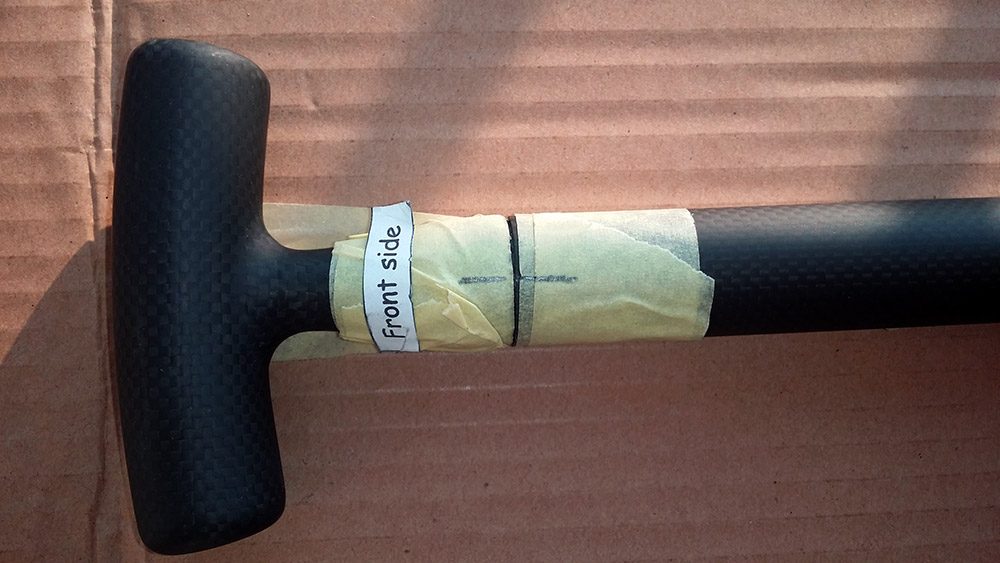 Step 6
Now we must take care of the epoxy glue. Make sure to mix the two components well. Coat both ends with a thin layer, aligning well the marks you made earlier, and insert the handle into the shaft. Wait a few seconds and carefully remove the wrapped tape, which must be full of glue. Put some tape along the shaft to support the handle.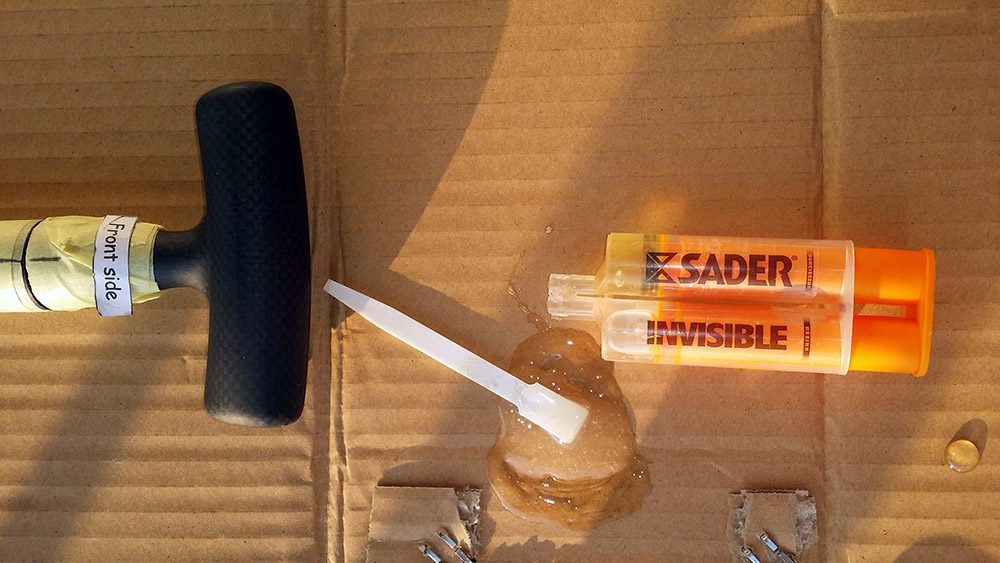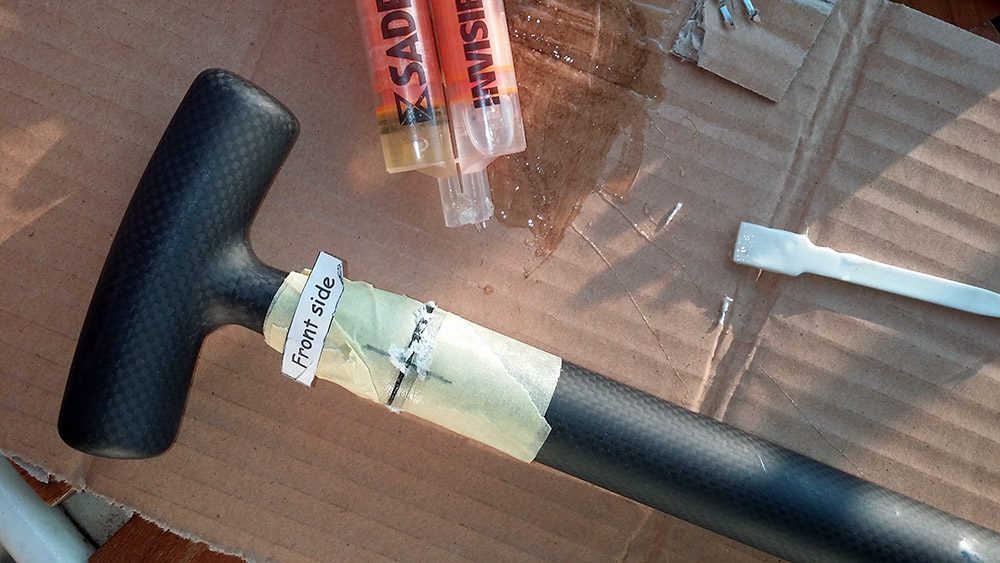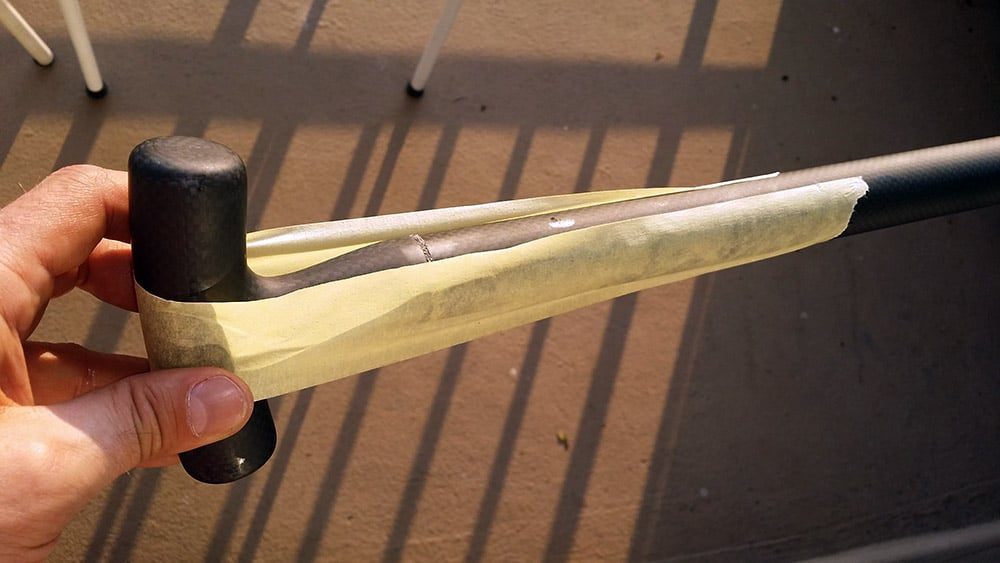 Step 7
Last step. After a few hours of curing, all you have to do is position the heat-shrink strip at the joint, and apply heat with a hair dryer. You're done!