In order not to hurt your back and optimize your speed in stand up paddle, you have to adjust the size of your paddle, we explain.
The length of the paddle must be adjusted to your height, your board and practice. We recommend that all beginners start with an adjustable paddle in order to fine-tune it to suit your level and practice. If your paddle is too short, you will paddle bowing forward, and you will hurt your back. Conversely, if the paddle is too long, you will raise your centre of gravity and you will lose balance. A paddle that is too long also reinforces the "row" effect (a strong pivoting of the board with each paddle stroke). Here's what you must remember when adjusting your paddle:
Stand up paddle riding
When sup riding, and when starting with your first strokes, it is easiest is to adjust your paddle to the height of your wrist with your arm extended vertically. This should be approximately 18 to 28 cm longer than your height.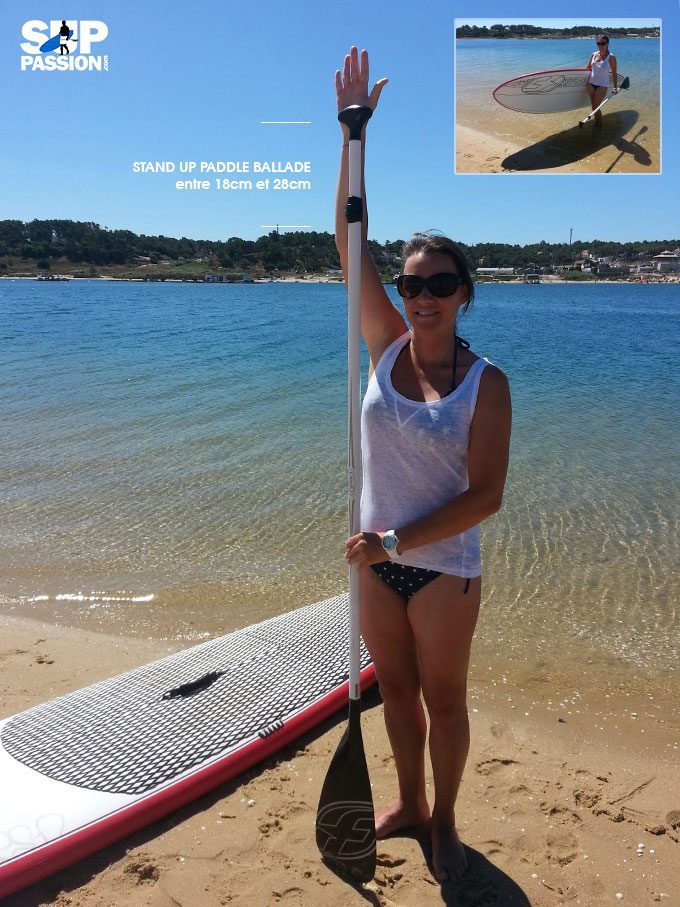 Stand up paddle surfing
In stand up paddle surfing, you must react quickly and have a fast stroke in order to have a good speed on take-off. The shorter the paddle, the more manageable. This is why, as a general rule, we say that it must be set between 10 and 20 cm above your height.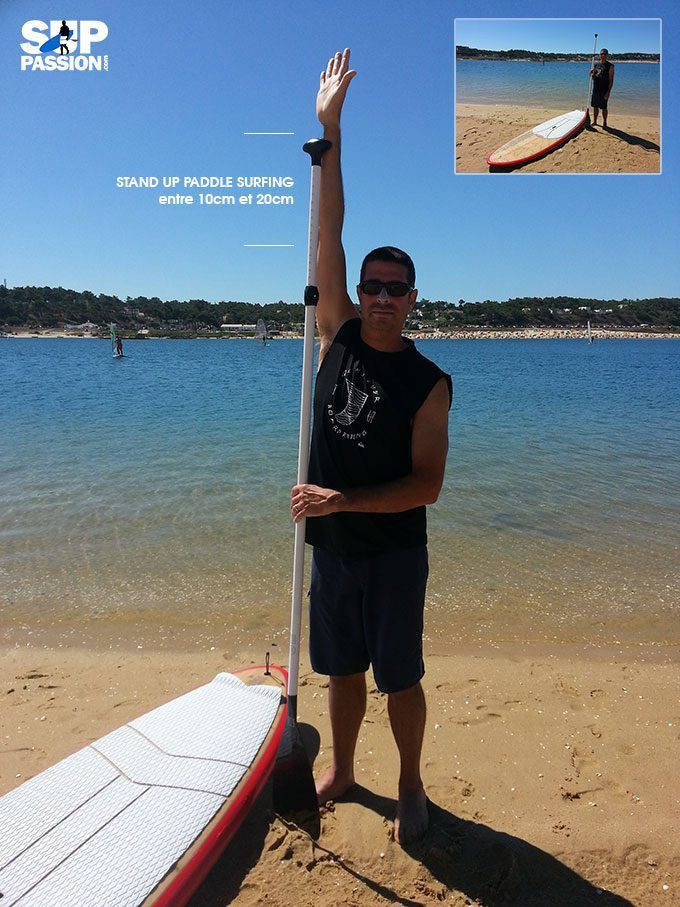 Stand up paddle racing
Most stand up paddle racing boards are thicker, so the paddle should be set between 25 and 35 cm above your height, depending on the board.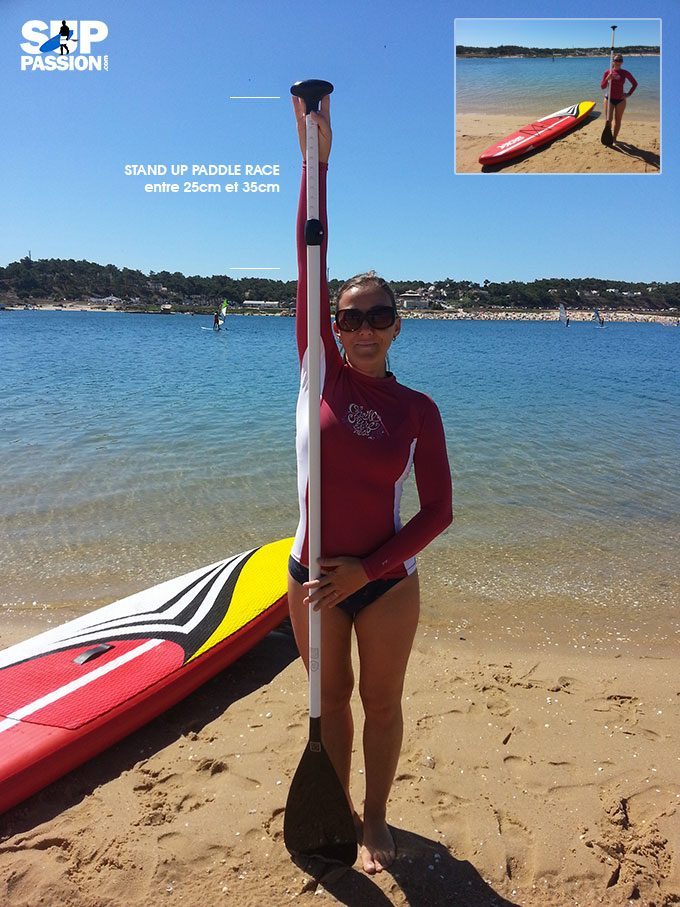 Advantages of an adjustable paddle
– It allows you to try different lengths.
– It adapts to all practices.
– You can lend it to a friend.