Discover the incredible images of the French rider Dimitri Georges in the Australian waves in Sup and his duck dive which makes the buzz
"How do you do this mate?" – Local surfers at the legendary spots of Australia are impressed, such as this morning at Snappers Rock, where the prestigious Quicksilver Pro competition takes place. We must say that the young Frenchman, arriving straight from the Isle of Re to travel the Australian East Coast in search of thrills, attracts attention.
In a country where "beach culture" and surfing are a true religion, stand up paddling remains an incipient discipline and a curiosity with a promising future. A novelty in the world of surfing, the young rider of the brand F-One discovers with wonder the crystal-clear waters of the Gold Coast and easily moves among surfers and stand-up paddle fans, equipped with his Hypersport Madeiro Pro 7'2 × 24 -70 litre board. With water to the ankles due to the low volume and lightness of this carbon model, Dimitri paddles energetically in the beautiful tubular waves that sweep the Gold Coast to ensure speed and excellent stability. His style, his handling of the board and his technique arouse fascination both on water and land.
Amid endless white sand beaches, it is with great pleasure that Dimitri shares his expertise and advice with Australians eager to try new things and learn more about this distinct and thrilling practice. Dimitri was photographed this morning in the waves performing a duck-dive, among other things, a figure that consists of standing under the wave.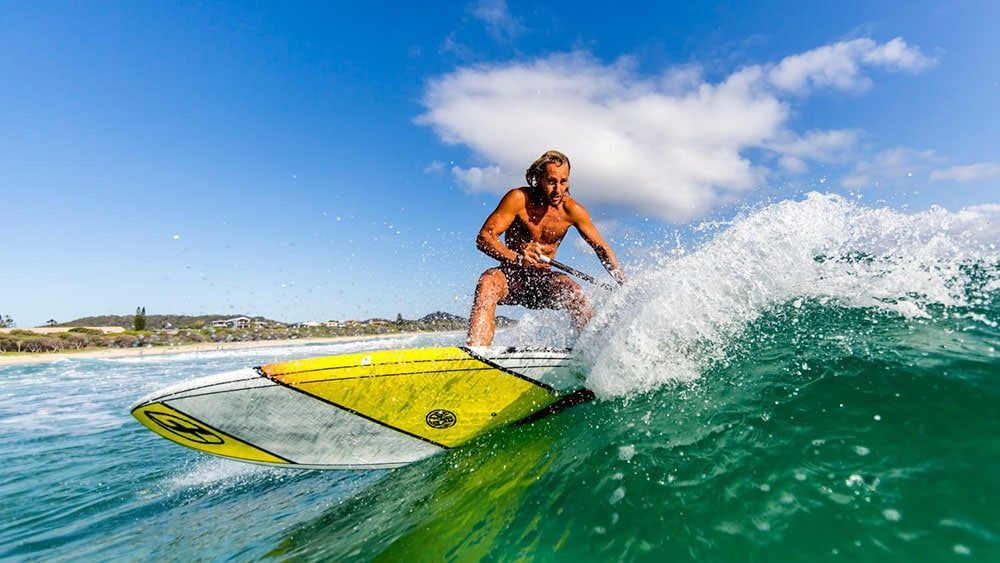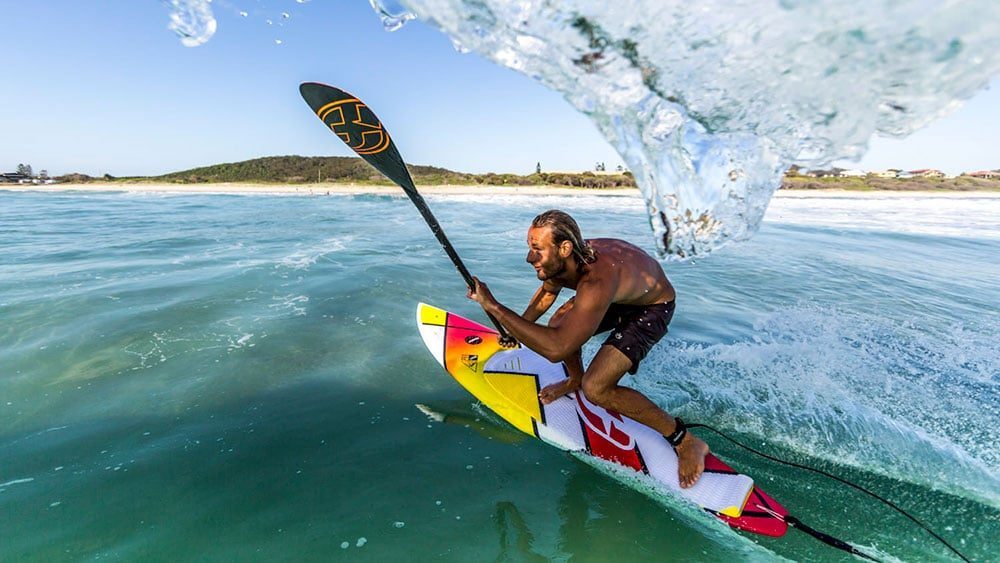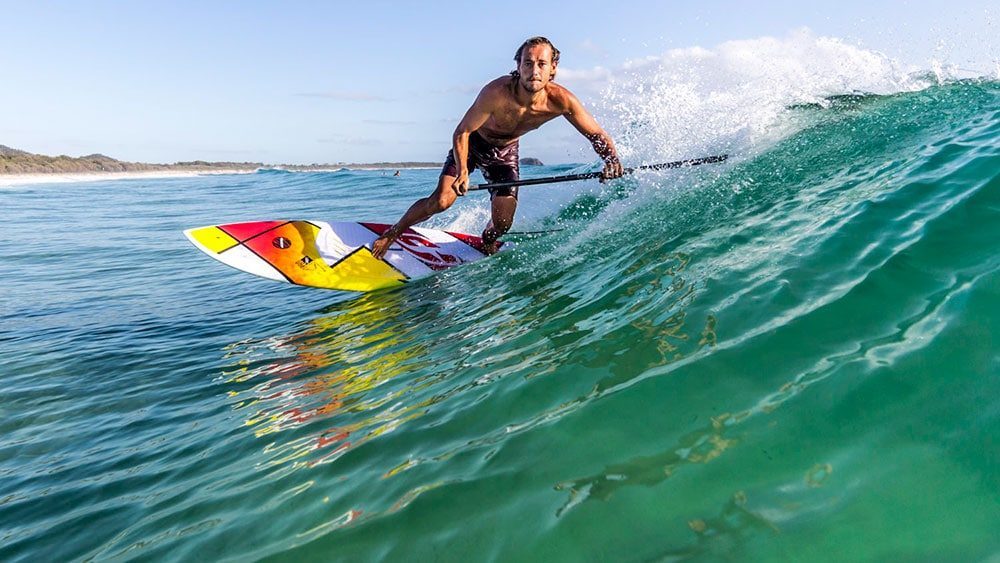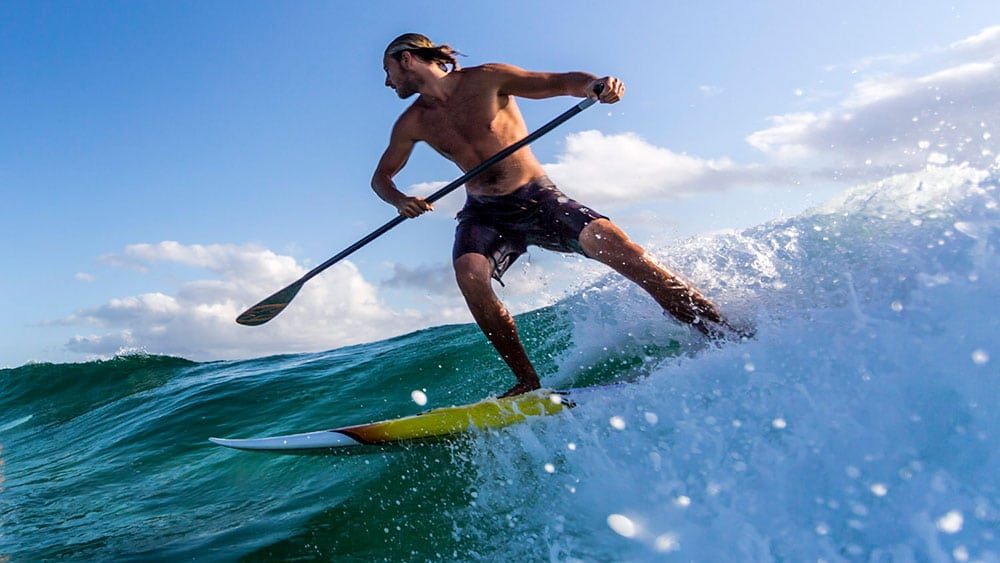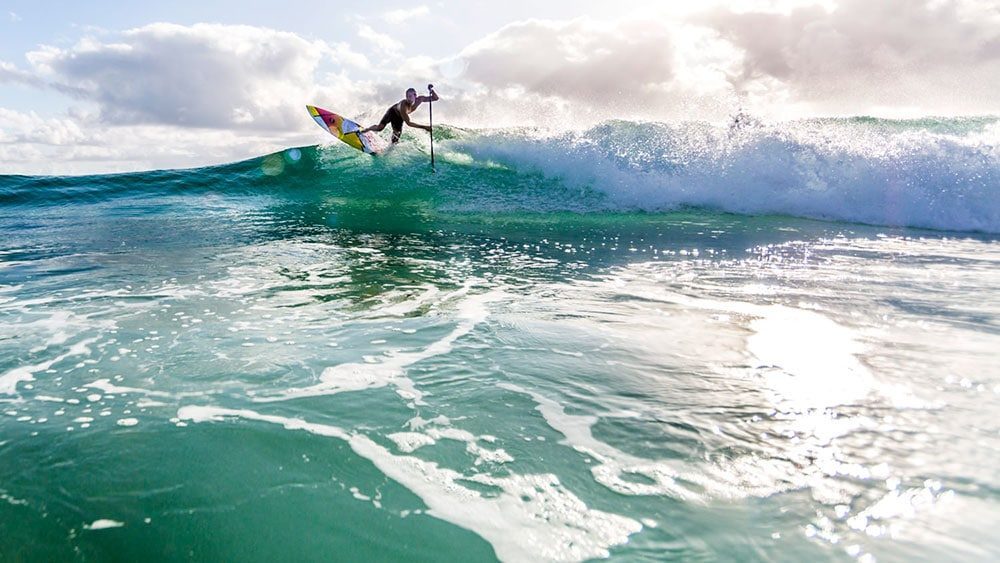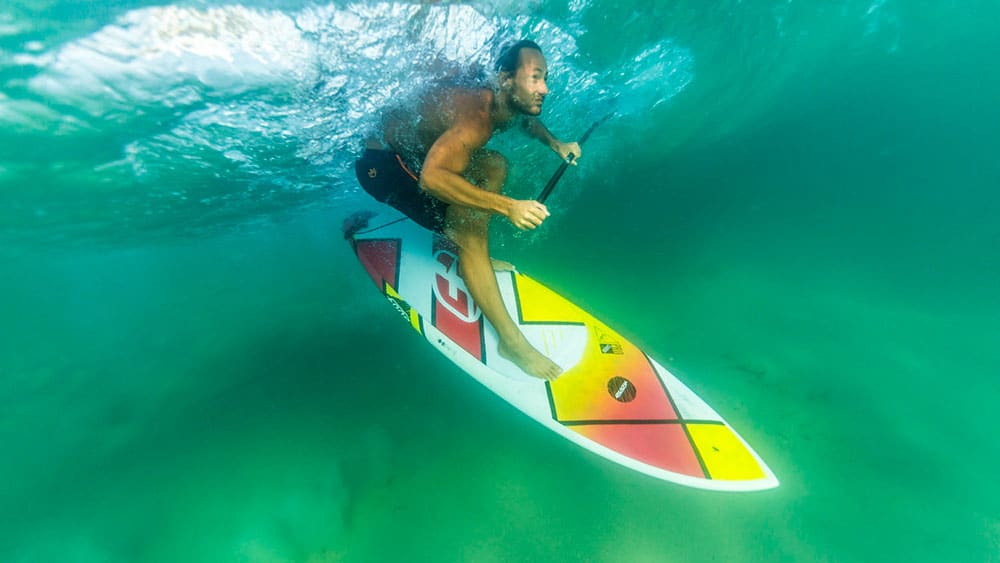 Texte @Lesley Williamson.
Crédit photo @Jack Cédric Jacquot