We announce the birth of the new stand up paddle racing board at 3Bay by Patrice Remoiville, Sup Race Allwater 14 '.
This stand up paddle 3Bay Patrice Remoiville has been developed with the help of Florent Dode, over the past 3 months, the new board has been seen at the last French Championships at Cap d'Agde, under the feet of Florent and Marie-Elphège, on all social networks and at the Ocean Paddle Camp.
It is intended for multipurpose-ocean use, and is excellent for the Downwind. The new design and construction is as usual at 3 Bay, available in custom manufacturing, on order, in all widths, volumes and decorations. At the price of 2.750 €.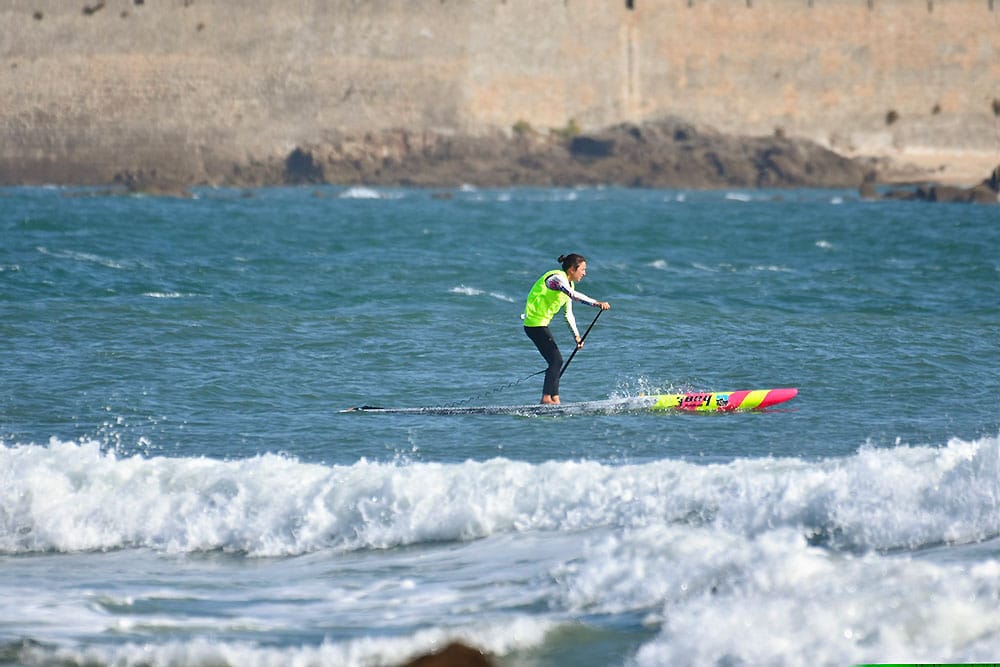 It will be available for testing at the next "Presqu'ile Paddle Race" at Crozon-Morgat on October 19 and 20, 2019 in widths of 22 ", 25" and 27 "½. It is built with an evolution of the BRUSH CARBON version, which now uses a Carbon Twill, instead of the Bi-Axial used previously, which creates more stiffness. With the addition of a new types of reinforcements, made of INNEGRA tape 10 cm wide, on all areas exposed to shocks: such as the recessed edges on the deck, I have to import from Australia as it is not sold in France.
Thus completes, the current range of 3 BAY SUP RACE 14 'it is as follows:
– ARROW HEAD for Flatwater.
– BROKEN HEAD Versatile + Flatwater program.
– ALLWATER Versatile + Downwind program.
3 BAY WEEKEND 2020
Also, another big news of this end of the year is, that I wish to announce the creation of a "WEEK-END 3 BAY" on July 12-13 and 14, 2020.
The idea is to create a friendly and annual meeting of all the European fans and clients of 3 Bay Paddle. And so, you will understand that the first edition could not take place anywhere else but on the Gulf of Morbihan. Only conditions: you have a 3 Bay underfoot, good mood and a serious appetite. We are a small group of friends from Morbihan who are launching this ambitious project and here are the first ideas of the program:
– Saturday morning: Welcome and visit of the 3 Bay workshop
– Saturday afternoon: Group promenade around the islands and currents around the entrance of the Gulf: Locmariaquer – Larmor Baden – Baden, villages.
– Saturday night: BBQ at the 3 Bay workshop.
– Sunday: Big treasure hunt, in teams, at the bottom of the Gulf: around the communes of St Armel, Séné, Sarzeau, Arz with a picnic and tasting of local oysters, on one of the islands.
– Monday morning: Costumed exit on the Gulf with theme "National Day".
Most likely, a financial contribution of approximately € 30 will be requested. Thank you for letting us know of your interest in our idea and your intention to participate, certainly or perhaps?